Music For a Hranj Day 001: Still - Dionaea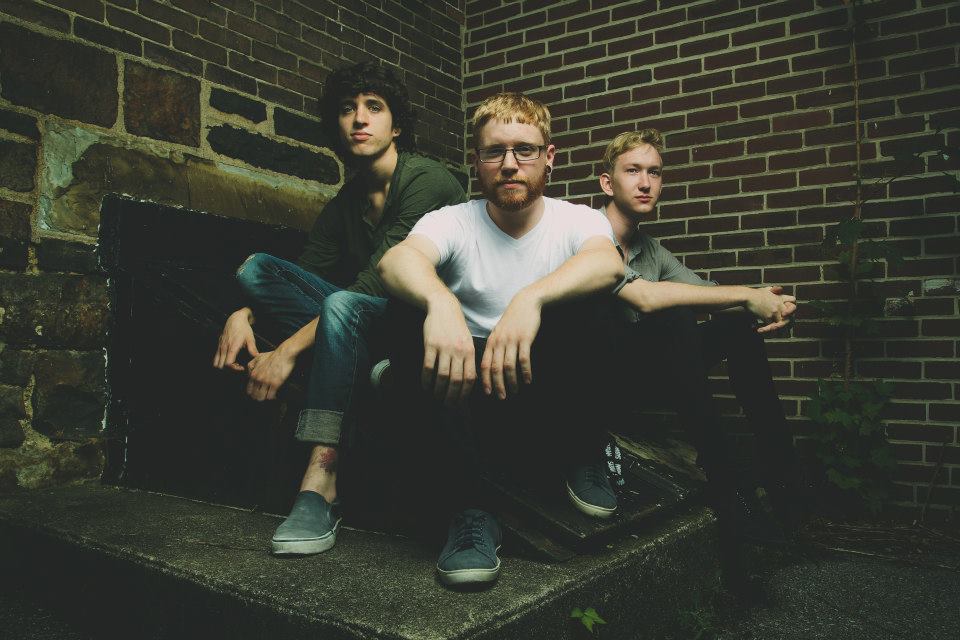 In this new series of posts I'm going to share and discuss albums that I find particularly enjoyable to listen to on rainy days. I'm going to try to focus on lesser known albums from local and inactive bands.
There's no better way of kicking off this series than with this interesting release that didn't seem to catch the attention it absolutely deserved:
Still, by the Pennsylvania/Jersey based three-piece Dionaea.
I came across this band after working at a summer camp for years with the group's fantastic drummer, Tom. Dionaea consists of a unique trio of guitar, bass, and drums. The group describes themselves as a post grind band and is also appropriately categorized as "avant garde".
After a few short demos on their album Grounds, Still was unleashed in 2011 and it's been in a constant rotation on my Zune ever since. Remember Zunes?
The album is comprised of three songs of varying length, totaling about 30 minutes. I'm convinced, however, that time comes to a dead stop whenever these songs are playing.
The first two and a half minutes of the opening track, "Same Story", are among the most beautiful pieces of music I've ever heard. Note: I'm not one for exaggeration. A wash of cymbals, delayed and reversed guitar effects, and deep, groovy bass lines create a cozy and tranquil environment that we will return to several times throughout the album. Double bass quickly steps in to help build up to the hardest hitting transition on the entire album.
Around the three minute mark, insane guitar tapping and sweeping are combined with quick bursts of blast beats in a way that will leave your head spinning. Even after hundreds of listens I'm still hearing new notes being squeezed into these short measures. This madness continues for several minutes.
At this point the album becomes a back and forth cycle of beautiful ambiance and utter destruction, and I love every second of it. At any given point in the album you can hear the bass holding down the groove with a gritty yet warming tone. In times when the guitar is busy filling the room with gorgeous chord progressions, the bass steps in to provide snappy and growling leads.
"Same Story" and "Meraquo" also include a few brief measure of harsh but appropriate vocals that keep things fresh and keep you guessing what other elements they could possibly throw into the mix.
The middle track "Carrier" is more on the mellow side and highlights the drumming as well as the bass. There is even a brief appearance of violins towards the end that further emphasizes the calm before the next storm.
The final track "Meraquo" is that storm, and the opening 30 seconds hit you like a truck with a combination of tapping, double bass, and screaming vocals. The song then transitions back into the album's familiar cycle of beauty and beast.
Five minutes into "Meraquo" we experience an epic mix of groove, rock, and atmosphere. Triumphant bass lines, hard-hitting drums, and piercing high guitars build up to one last taste of chaos before coming to an end. The album fades out with the same echo'd staccato with which it faded in.
This album is nothing short of incredible. I literally had goosebumps run down my back the first time I experienced it from start to finish. I do realize that Dionaea's style is certainly not for everyone, and the merciless and unexpected transitions may be tough for many listeners to digest. But I believe that there is something for everyone here, and even if the style isn't your cup of tea, you can't help but appreciate the hard work, dedication, and musicianship that clearly went into this album.
If you're into the whole physical album thing, you can grab a vinyl of this masterpiece on their Bandcamp. The vinyl comes in a translucent green finish with an opaque pink splatter and looks simply stunning.

It absolutely heartbreaking that these guys are currently on hiatus, but their occasional Facebook update keeps me from losing all hope that we will someday hear more from them. I had the pleasure of seeing one of their few lives shows and it was nothing short of enthralling. I correspond with Tom every once in a while and I've been told that Dionaea will one day record again. Let's just hope that day comes sooner rather than later.
I hope you've enjoyed this post and maybe the album, as well. If you like what you've heard, be sure to support Dionaea via their Bandcamp or like them on Facebook. If you liked what you read or have an album you think I need to hear, hit me up on Twitter @brodan_!