A hackNY Week 1 Recap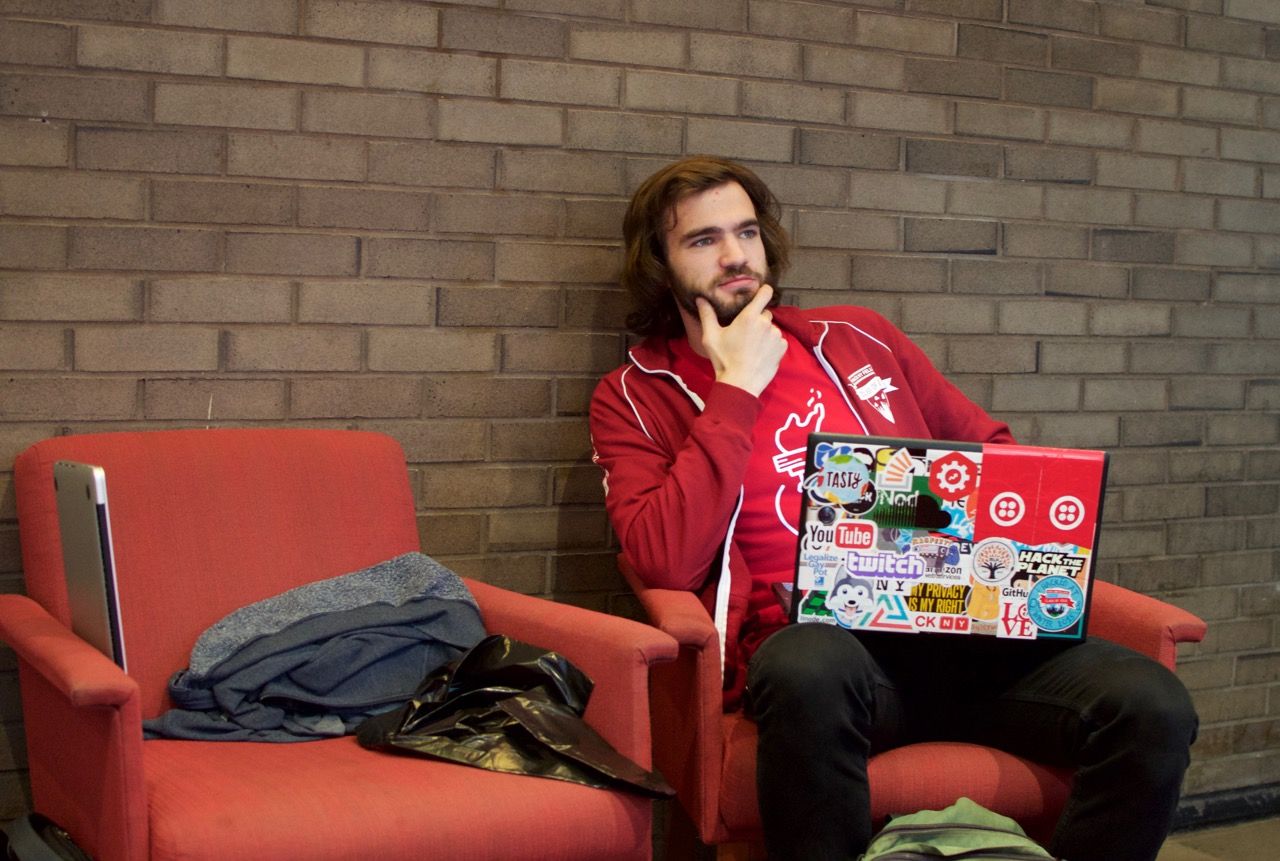 It's absolutely crazy to believe that I'm already halfway through my hackNY Fellowship summer.
I can finally say that I've gotten to know all of this year's fellows and it's such an honor to be able to associate myself with this group of people. hackNY recently published their article on the Class of 2016, which you can read about here.
It's been a busy and awesome time so far and I wanted to take a step back and summarize my first week here in the wonderful metropolis that is New York City. I hope that future hackNY applicants/fellows can read this post to get an idea of what hackNY has in store for them.
The first wave of 2016 hackNY Fellows arrived today. It's gonna be a great summer! pic.twitter.com/LgZGCWC16E

— hackNY (@hackNY) May 31, 2016
Here's a breakdown of what my first week with hackNY was like:
Monday: The week started off with moving into my dorm in NYU's Palladium Hall on 14th Street in Manhattan. My parents drove me into the city from New Jersey with my two bags and my bass guitar. I was one of the first few fellows to arrive and I had pleasure of meeting a number of alumNY before settling in. All the fellows got together in the evening for our welcome dinner at an awesome restaurant called Punch. After dinner we all got together to discuss our weekly summer events and do a couple of icebreakers.

Tuesday: Tuesday was the first day of work for myself and most of the other fellows. I'm spending my 10 weeks working for the news/entertainment startup BuzzFeed. My day started off with the usual on-boarding and introduction procedures. I then got to meet my supervisor and the team I would be working on. This summer I am a part of BuzzFeed's User Feeds and Optimization (UFO) team. I've been working on backend services in a Python environment.

Wednesday: Hump-day was the first fellows event of the program other than the welcome dinner. The dinner took place at the qLabs co-working space and was catered by the awesome/delicious Halal Guys. The speakers for the evening were hackNY co-organizers Chris Wiggins and Evan Korth. They spoke about their introductions into tech, the founding of hackNY, and the New York City tech ecosystem.

Thursday: I believe this was the first "normal" day I had. I went to work, and probably went out to eat with some other fellows afterwards. Being the idiot that I am, I didn't write this post immediately after the week had ended, so it's possible that I'm leaving out something fun that happened on this day.

Friday: This first weekend night was my first chance to experience New York City's night life. I went bar-hopping with a bunch of friends and got to experience first-hand how fun (but expensive) drinking in the city can be. This is also a good time to mention that not all of the hackNY fellows are over 21, but it's never be a problem because there are countless other fun activities in the city that don't involve alcohol.

Saturday: Recovery day. After such a long couple of days, I slept in on Saturday and took some personal time to code and blog in the afternoon. At night I went out with again to catch up with a number of hackNY alumNY, including my good friend and Twilio Devangelist, Sam Agnew. I made sure to get home at a reasonable hour this time.

Sunday: This would typically be my day of relaxation/recovery but this particular Sunday turned into one of the most memorable days of my life. In the morning I went out for brunch with the same hackNY alumni at a nearby restaurant called The Smith. When I got home I noticed on Facebook that the Prohpets of Rage, a supergroup of members from Rage Against the Machine (one of my all time favorite bands), Cypress Hill, and Public Enemy scheduled a last-minute show because their Governor's Ball performance was cancelled. After three hours waiting in line and two hours of waiting for the show, The Warsaw in Brooklyn hosted one of the greatest shows (and greatest setlist) I'll ever see. It was on this night that I quickly realized that NYC is a city where once in a lifetime events like this can just fall into your lap, and you should always cease the opportunities it provides you.
This was one hell of a first week and I'm already looking back at it and wishing I could do it all over again. Keep an eye out in five more weeks for another blog post recapping my entire hackNY experience.
If you enjoyed reading this be sure to follow me on Twitter @brodan_ to keep up with my blog and follow @hackNY while you're at it!